Who is OPT?
Old Path's Tabernacle Holiness Church is a church devoted to spreading the Gospel message! We are Trinitarian in doctrine, Pentecostal by experience, and Holiness by choice.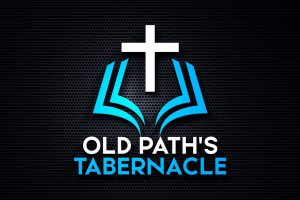 Get in touch with us!
We would love to hear from you! New to the area? Reach out to us! Looking for a home church? Come be with us!
Drive on over and join us!
2922 Greenhills Drive
Kilgore, TX 75662
Give us a call!
Pastor Joey Holden
(903) 483-5180
oldpathstabernaclekilgore@gmail.com