Welcome to Old Paths Tabernacle
Old Paths Tabernacle was started by James Laudell Sr. in the mid 1980s as God laid it on his heart to start a Holiness Church in Kilgore TX. The first services were held at Elderville community center and then moved to a Seventh Day Adventist Church in Lakeport. In 1987 an old house was bought on FM 2087 in Kilgore and the work began to change it into a church. It was transformed into a wonderful church sanctuary with three class rooms and a nursery.
Bro Laudell was pastor until August 2004 when he asked Bro Sam Snow to take the pastorate.
In July of 2006 the church needed more room so a remodeling program began. The remodel was finished in December and a dedication service held on December 31, 2006 for the new sanctuary. Shortly after that as the Lord continued to bless and add to the congregation hungry hearts and families it was quickly filled.
The Lord then provided OPT with opportunity to purchase a larger church. Much prayer was given and the Lord's guidance sought. Finely the Lord spoke to pastor Snow in the fall of 2007 saying "You have compassed this mountain long enough" then we began the process of purchasing the property. Many miracles took place by the hand of God to provide the way for the property on Greenhills drive and it was purchased on March 31, 2008. A dedication service was held on May 4, 2008 and we presently are worshiping here and still have plenty of room to grow as the Lord sees fit in the future.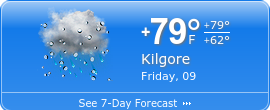 Service times 
-EVENING SERVICES TIME CHANGE-
Sunday School..............10:00 am
Morning Worship...........10:30 am
Children's Church..........11:00 am
Sunday Evening...............6:00 pm
Wednesday Evening........7:00 pm
Contact us:
Pastor Joey Holden
Webmaster
Prayer Requests